Full page
DESIGN
2018 Design Forecast – Brought to you by Mayte's resident design nerd
2018 is almost upon us and because I'm your token design nerd I'm super pumped to see what designers can come up with in the new year. In this blog post, I will cover all trends that will either define 2018 or will flourish into something even better than what they already are.
2017 was the year of the blob, so what will 2018 be known for?
Here's what I think 2018's design scene will be known for:
1. Bold type with a serif comback!
2. Depth in flat design
3. Custom illustrations and graphics
4. Unique animations
5. BONUS – will this define 2018?
Bold type with a serif comeback!
In 2018 (or right now) you'll start to notice that designers are starting to use bigger and better type as much as possible. Using this type has become a feature for many layouts and a tactic to orientate the user. Currently, bold Helvetica inspired fonts are the go-to style that can be easily found throughout the digital space.
The latest subscriber to this style is Apple. After many years of being on the forefront of design styles, Apple has finally included a thick weight to their font which is part of their latest iOS 11 update. The introduction of bold type with Apple isn't the only introduction of importance though. Brands are also starting to opt into other creative alternatives. 


Apple Music app
So what about serifs? After many years of neglect, serif font families are finally getting some love in both heavy and lighter weights being used. No longer is this typography an elegant style found with brands that want to seem more sophisticated than others. Brands such as Slack use this typeface with a touch of chunky goodness to present a playful but sophisticated aesthetic with their brand and product.
Slack homepage – Source
Depth in flat design
Made popular by Google's Material Design, depth in flat design has become a popular style. Designers are creating their own flavours of shadows and blurring effects as a result of the reintroduction of traditional elements such as the drop shadow. This design exploration has seen drop shadows of all kinds, some being soft, dark, light and coloured. In addition, this design element has proven to be a tactic that will help the user determine visual hierarchy as well as help bring attention to elements that you want to stand out.

for example, have a look at these illustrations by designers from Dribbble. These designs both actively display a unique flavour to a traditional design element.
Illustration by Yuliya Shumilina – Source
Illustration by Jackson Alves – Source
Custom illustrations and graphics
Much like my last post about animations, custom illustrations and graphics have three significant benefits. These benefits are that they increase user retention, orientate the user and creates a sense of visual hierarchy. Branded illustrations are important as they can help guide the user through sign up forms, or other features that require specific attention or prior knowledge.
Facebook basics – Source
Custom elements such as icons or other forms of illustrations also create a visual language that establishes superiority over others. As a result, if this design element is implemented strategically they will help communicate the brand tone of voice, values, and personality.
Picture a better you: How Google uses illustration to help you reach your goals – Source
Unique animations
Using animations will be something that will definitely feature dominantly throughout 2018. Animations may also flourish as more designers explore the possibilities. By using animations and micro-interactions, designers have found that it is an effective tool to solving UX problems. Much like static illustrations, animations can help orientate the user to the new layout, and increase retention based on the timing and use of animations throughout the interface.
Google Brand System – Motion – Source
Pull down to refresh – Source
BONUS
Chatbots and conversational interfaces – Will this define 2018?
Chatbots and conversational interfaces have gained traction considerably over the last 12 months. As a result, brands and products use this form of UI to improve user experiences. This UI style creates a more natural flow when finding information and achieving an overall goal. This form of UI design is something I think will dominate the digital space because it drastically lessens friction and increases awareness.

For example, take this super simple, yet effective example from Grammarly. This form was created in a natural language layout which creates less friction and increased attention due to the use of conversation.


Grammarly conversational form – Source
Is that all?
Most of all! these design elements and styles are only a splash in the ocean of what is possible and currently being explored by designers. As design thinkers, we know that the possibilities are endless. What we choose to do with these possibilities and the implementation is what will define the product and experience we are designing for.
"It's not enough that we build products that function, that are understandable and usable, we also need to build products that bring joy and excitement, pleasure and fun, and yes, beauty to people's lives."
Don Norman
Where there is curiosity, there will be innovation and we are pumped to see and explore the amazing content and designs of 2018.
Thanks for having a read of my 2018 design forecast. I'll be looking deeper into these trends and design elements in the future. Watch this space for more soon!
We identify problems and gaps in experiences for employees and customers in-order to provide the most effective solution. Want to find out how we can help? Let's have a chat.
Chat to us
Did you know this post, along with all our posts are on Medium?
Full page
INNOVATION, TECH
Cloud computing services, game-changing, but what is it?
We'll get into cloud computing in a minute, lets back track a bit to understand why I've decided to write this post.
On one fine day in Melbourne, the team at Mayte sat down and went through their routine ideation workshop.
The process of bouncing around potential ideas for things to create, getting the creative juices flowing – a necessity when you're out there putting jet packs on dinosaurs!
Among it's competition, one idea rose from the crowd and caught the 'ooohs and ahhs' from the team. The idea was a hit. So much so that the office was soon filled with confetti and balloons, cake was shared and someone started a Mexican wave.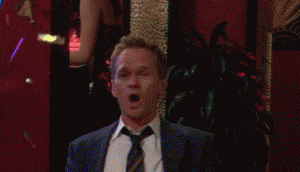 Unfortunately I wasn't there but I don't doubt that's what happened.
Hi I'm Jonathan.
The idea that transpired a series of celebrations? That's what I'm working on as my first project as Mayte's newest member.
It is a project that aims to utilize the power of cloud computing services, a topic which I was previously unfamiliar with and I'm sure by now you're itching to know what this illustrious idea is.
Well unfortunately that's going to be the topic of a later post. Here at Mayte we don't believe in instant gratification, we practice patience and grit!
Fine… I guess a little info wont hurt, the idea is a Smart Office. That's all I'll disclose for now!
Cloud computing
What I'd like to bring to light is cloud computing services, it is a topic I once had absolutely zero knowledge of. I had heard about the Google Cloud Platform / Amazon Web Services but hadn't yet looked into it.
I've now dabbled into these services and have gained a better understanding of the power of cloud computing services and how big of a role it will have in the ecosystem of future businesses.
I'm here to shed some light on the topic in hopes that you will walk away with an understanding of what it is.
Traditionally, people would run programs or applications on their own physical computer or server to carry out a set task. Cloud computing now offers an alternative.
Analogy
You're a local baker who sells cakes. You currently own ten ovens and therefore can only bake ten cakes at a time. Word gets around that you're the best in town and you soon become bombarded with orders. You simply cannot meet the demand with ten ovens. Turns out there is a man in town who owns 100 ovens. Bakers can use his ovens for a small fee. You only pay for the ovens / time that you use.
You soon realise this is pretty efficient, you no longer have to worry about whether you have sufficient machinery or facilities to support your business. You can focus solely on what you do best, preparing the mix and decorating the cake.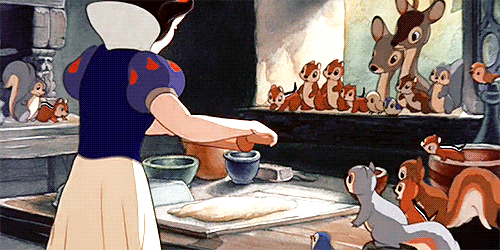 Furthermore, the man offers additional services / benefits. His store comes with state of the art security to make sure your cakes aren't stolen or messed with. He may also offer a delivery service to your clients.
This is my 'in a nutshell' take on what cloud computing services is and hope it's an analogy that served you well.
Essentially you are outsourcing the facilities, services and the power you need, to a third party who specializes in just that.
Amazon Web Services who is currently the largest provider of cloud computing services, offers an array of products and services.
Compute
Virtual Servers
Run your own code in the cloud
Deploy and publish serverless applications
Storage
Scalable storage in the cloud
Store any kind of file
Database
Managed NoSQL database
Cost-effective data warehousing
+ much more!
Cloud computing services is a whole new world to me but it is something I definitely plan to grasp. In a future post, I'll talk more about Mayte's Smart Office idea as well as how cloud computing services is going to play a role in it!
We identify problems and gaps in experiences for employees and customers in-order to provide the most effective solution. Want to find out how we can help? Let's have a chat.
Chat to us
Did you know this post, along with all our posts are on Medium?